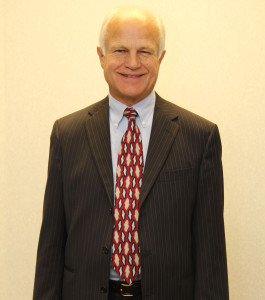 Attorney John C. Wasserman is a Toledo, Ohio native who attended the University of Toledo and received his Bachelor of Philosophy degree from the University of Detroit.  He earned his Juris Doctor degree at the Ohio State University and was admitted to the Ohio Bar in 1964 and the bar of the U.S. Supreme Court in 1970.
John is admitted to practice before the Ohio Supreme Court, U.S. Supreme Court, U.S. District Court for Northern District of Ohio, and the Sixth Circuit U.S. Court of Appeals.
John is a member of the Ohio State, Lucas County and Toledo Bar Associations and served as past president for the Lucas County Bar Association.  He currently serves as Board member and Succession Committee member of Dyna Resource, Inc., a publicly traded company; stock symbol (DYNR), and is a board member of TechTol of Toledo, Inc.  Additional professional associations and affiliations include:
Member and current chair of the City of Waterville Planning Commission
Past Member of the current ten year Plan Committee of Waterville, Ohio
Member, Past Board Member, Secretary Treasurer and President of downtown Toledo Rotary
Past Assistant District Governor, Area 4 of District 6600 of Rotary International
Member of Timberlake Investments, LLC, an investment LLC
Past Board Member, Victory Center of Toledo
Board Member and Succession Committee member, Dyna Resource, Inc.
Board Member, Baskets of Care
Member/Managing Partner/Member, numerous LLCs/Partnerships for real estate development, investments
Past Board Member, Corporate and Board Secretary of Blue water Satellite, Inc.
Past employment: Law Clerk for Ohio Supreme Court Judge
Past employment with Ohio Attorney General office, Special Counsel
Past employment with Ohio Bureau of Unemployment, Hearing Officer
Former Acting Judge, Maumee, Ohio, Municipal Court
Past Toledo Exchange Club Member (President)
Selected one of Jaycees Top Ten Young Men of Toledo, Ohio (1972)
Co Author – Management Considerations of a Business Entity in the Environment of Chapter XI Reorganization Proceedings Under the New Federal Bankruptcy Code Effective October 1, 1979 published in Midwest Business Administration Association
Expert witness in real estate mandamus case: Lucas County Common Pleas Court, State ex rel Ad Hoc Committee of Waterville Citizens for Initiative and Referendum Petitions, Etc., Realtor vs. City of Waterville and Dale Knepper, Clerk of Council, City of Waterville, Respondents, Case No. CI-2013-1137
BAR ADMISSIONS
State of Ohio
U.S. Supreme Court
U.S. Court of Appeals, 6th Circuit
U.S. District Court, Northern District of Ohio
PROFESSIONAL ASSOCIATIONS & MEMBERSHIPS
Ohio State Bar Association
Lucas County Bar Association
Toledo Bar Association
EDUCATION
Ohio State University, Columbus, Ohio.   J.D.
University of Detroit, Detroit, Michigan.  B.A. Philosophy
AREAS OF PRACTICE
Real Estate
Business
DUI Defense
Personal Injury
Domestic Relations
Estate Planning
Commercial, Business and Consumer Client Transactions
ASSISTANT
John's Legal Assistant is Jessica Ward